hunter_23
and I had to go out and knock snow off the trees to keep them from breaking. California trees don't like the snow too much.
Julz and
hunter_23
are making like American Gothic.
Hurry up and take the durn picture already!
Miss Q decided to build a snowman.
Yay!Snowman...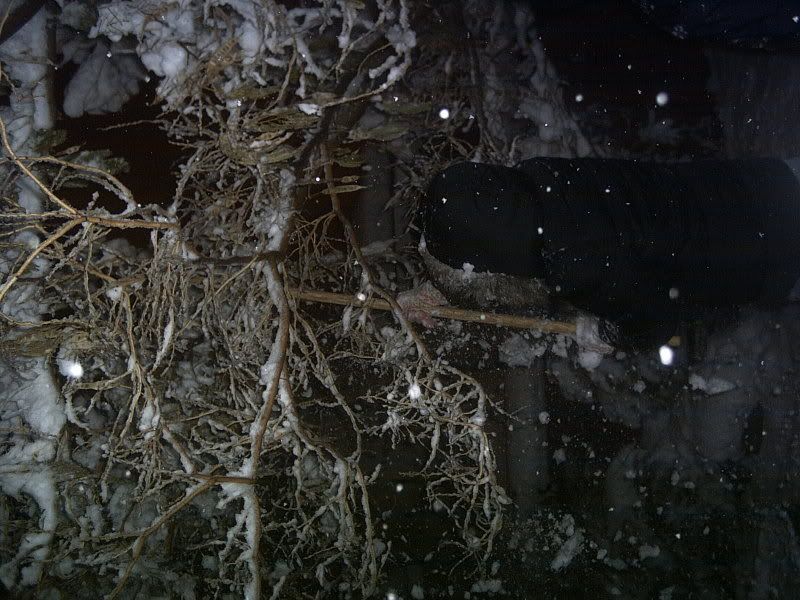 Miss Q and Julz do their best to knock the snow down. We were too late for the tree in the front yard.
This was the driveway at noon yesterday.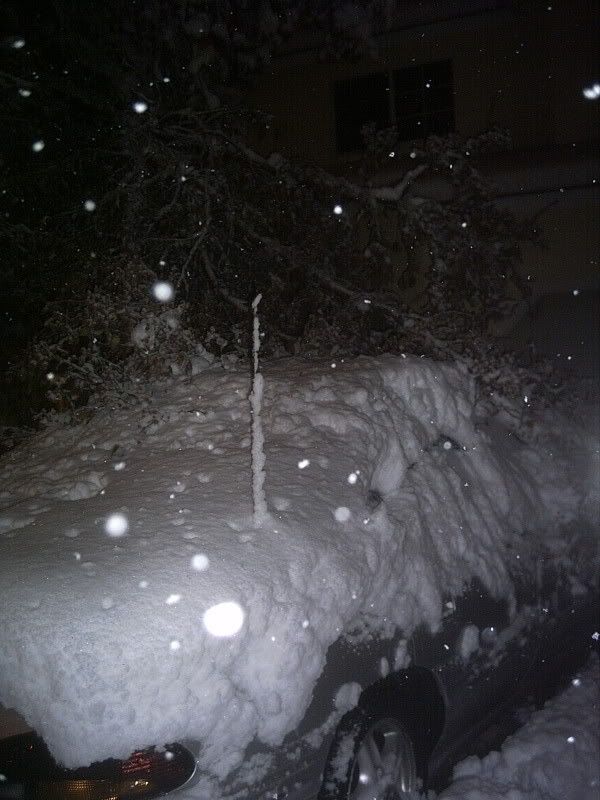 This is at 7pm with a broken branch on the car. Our neighbor helped us get it off and fortunately there was no damage.
Julz got his snow day after all. The principal threw in the towel after the freeway closures. It didn't stop snowing until 4am this morning. We got something like 32" of snow here in the desert, although I hear Las Vegas set a snow record too. Julz,
Current Location:

home

Current Mood:

cold

Current Music:

GTA IV Liberty City